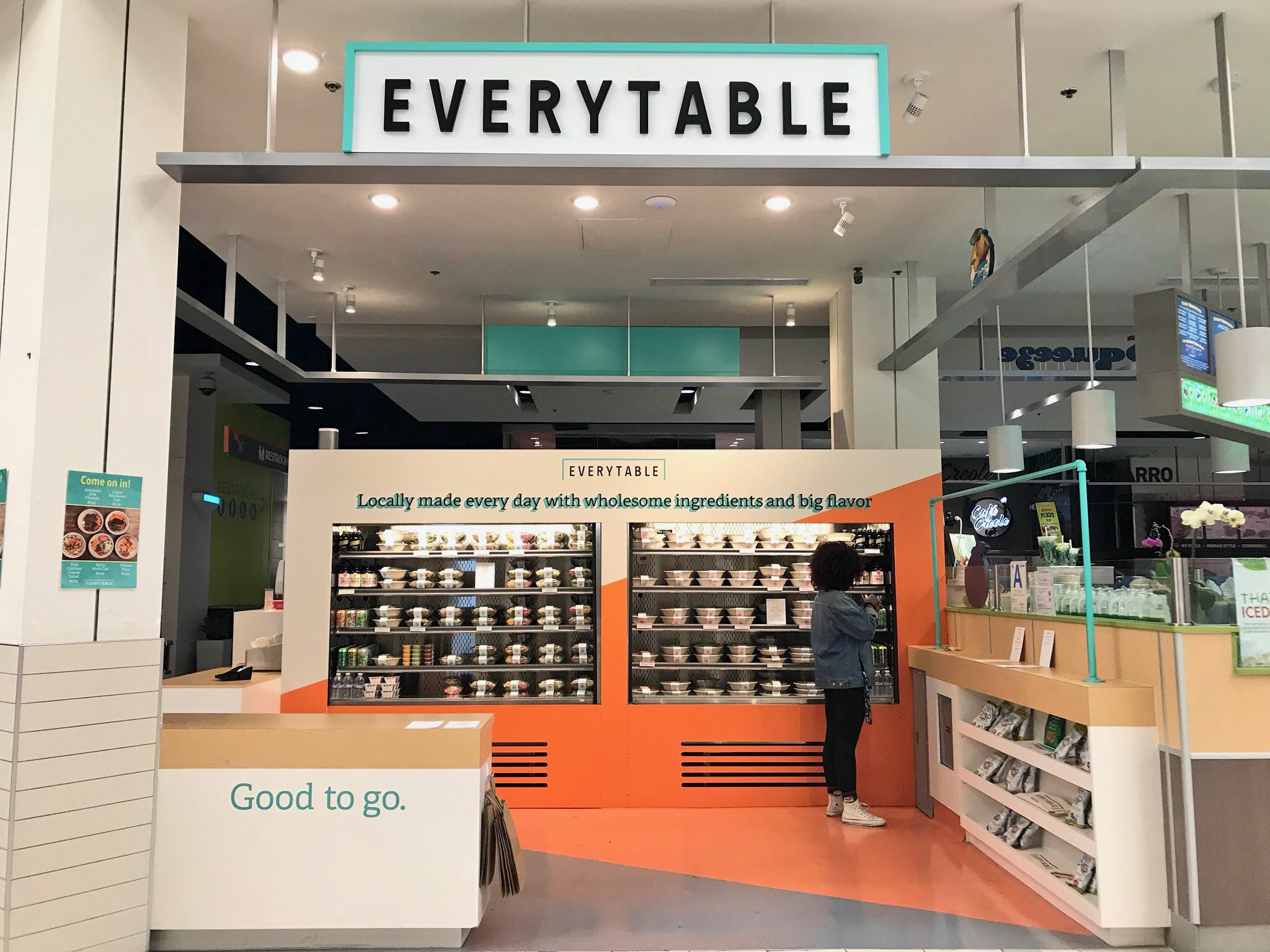 A Challenge to Unaffordable Healthy Food
When fast food burst onto America's streets, it was a fabulous innovation: a convenient opportunity to grab a meal while on the go, especially for those too busy to prepare it themselves. Eating on the job is often unavoidable and the idea of a quick and seamless pickup can make it much more enjoyable. Look around now and fast food establishments are engraved into the fabric of nearly all the country's major roads or highways. The phenomenon is particularly noticeable in Crenshaw.
The number of options has also increased. An average urban consumer can easily find storefronts selling Mexican and Italian food lining the sides of Crenshaw streets also shared by establishments with American and Greek options. The multitude of options can feel limitless to some. Yet others, seeking fast, healthy options, might still feel limited by their choices as those healthier meals can be hard to find and often more difficult to afford.
One new restaurant is trying to change that. It's called Everytable: a chain popping up across Los Angeles County with locations that span from higher-income communities like Santa Monica to lower-average income neighborhoods like Watts. One such restaurant in the Baldwin Hills Crenshaw Plaza opened in March. Menu items range from spaghetti squash with turkey-quinoa meatballs to gluten free kale caesar salads. The catch? The prices. Not only are they lower than many of their counterpart restaurants, they're priced uniquely based on the neighborhood income. Affluent communities pay seven or eight dollars for a bowl, while underserved communities only pay five.
One of the restaurant's brand ambassadors Khadijah McGill, wrote in an email that, "In general, you can look at it from this perspective. We spend $1.75 on wholesome ingredients and packaging, $1.25 on our local kitchen and chefs and $1.50 to create the storefront."
Why so unique?
Take Tender Greens, for example, a healthy fast food chain that's been rapidly arriving around Los Angeles in areas such as Westwood and Culver City. The restaurant's Backyard Steak Salad will run a diner $13 before tax and a grilled salmon plate will cost about $15. Compare that to Taco Bell. Three crunchy tacos, each only $1.39, for just under $5. This meal is roughly three times cheaper, but far less healthy.
A similar meal at alternative chain SimplySalad will be just a few dollars less than the meal at Tender Greens. The Downtown Cobb salad will cost $10.75. At popular California cuisine chain Lemonade, a diner can find a mixed greens salad for $7, but that's only for the greens. To add some protein, like chicken, consumers have to shell out another $5.
"Even if there's a salad shop on the next block of a low-income area," says McGill, "it could very easily cost you $15. Who can afford that when making $8 an hour in a city where rent is on average $1,045?"
It's a choice that many won't even be able to make, simply because most of these healthy chains won't be found within the confines of lower-income communities at all.
Michelle's Country Diner is another new Crenshaw hot spot. The restaurant hopes to help bring more sit-down restaurants to the community overrun by fast food.
"Certain businesses are a little bit more hesitant to perhaps invest in certain communities," says Vrene Miranda, a Crenshaw Baldwin Hills local and current employee of Everytable, who joined the team with a desire to help the chain tackle urban food deserts. She speaks on behalf of herself and not the chain. "Healthier businesses like Trader Joe's for instance. But a McDonalds or any kind of fast food place will pop up within a second in a community of color, which is so sad because everyone has the right and wants to eat healthy."
Lower-income neighborhoods in California have significantly fewer healthy food retailers compared to unhealthy ones, according to a report conducted by PolicyLink in 2012, "The Grocery Gap." The report shows that those lower-income communities had, on average, 20 percent fewer healthy food sources than higher-income communities.
Without the initial access to these fast and healthy options, those who don't have time to cook are locked into a cycle of finding quick and unhealthy alternatives. The ramifications can be serious for these communities. African Americans in Los Angeles have an 83% chance of being obese, according to a 2015 UCLA California Health Interview Study. For Latin/Hispanic Americans in the county, that number was 71.4%. Both of these ethnic and racial groups make up the majority of the population of communities like Crenshaw. Los Angeles County as a whole saw decreased obesity rates at 63%.
Residents say that though the cost might be high for healthy fast food restaurants, these retailers would still find business in the community.
"There's a stigma that perhaps people in communities of color won't spend the money," says Miranda. "That we're not interested in our own health. That we're not going to invest in our health and that's a lie. It's false. There is money to be made in our community because we do want to be healthy and we do want to have access to healthy food."
Everytable hopes to show the community that making healthy food affordable can be done. Miranda says that doing so is a choice businesses are able to make if they want to.
"It happens if you choose to do it," says Miranda, "and I think that's the difference with Everytable, that they saw the need and they chose to go after it. They could have done something else. They could have put a bunch of these in Brentwood or Westwood or any place else but they decided 'No, this is not what we want to do."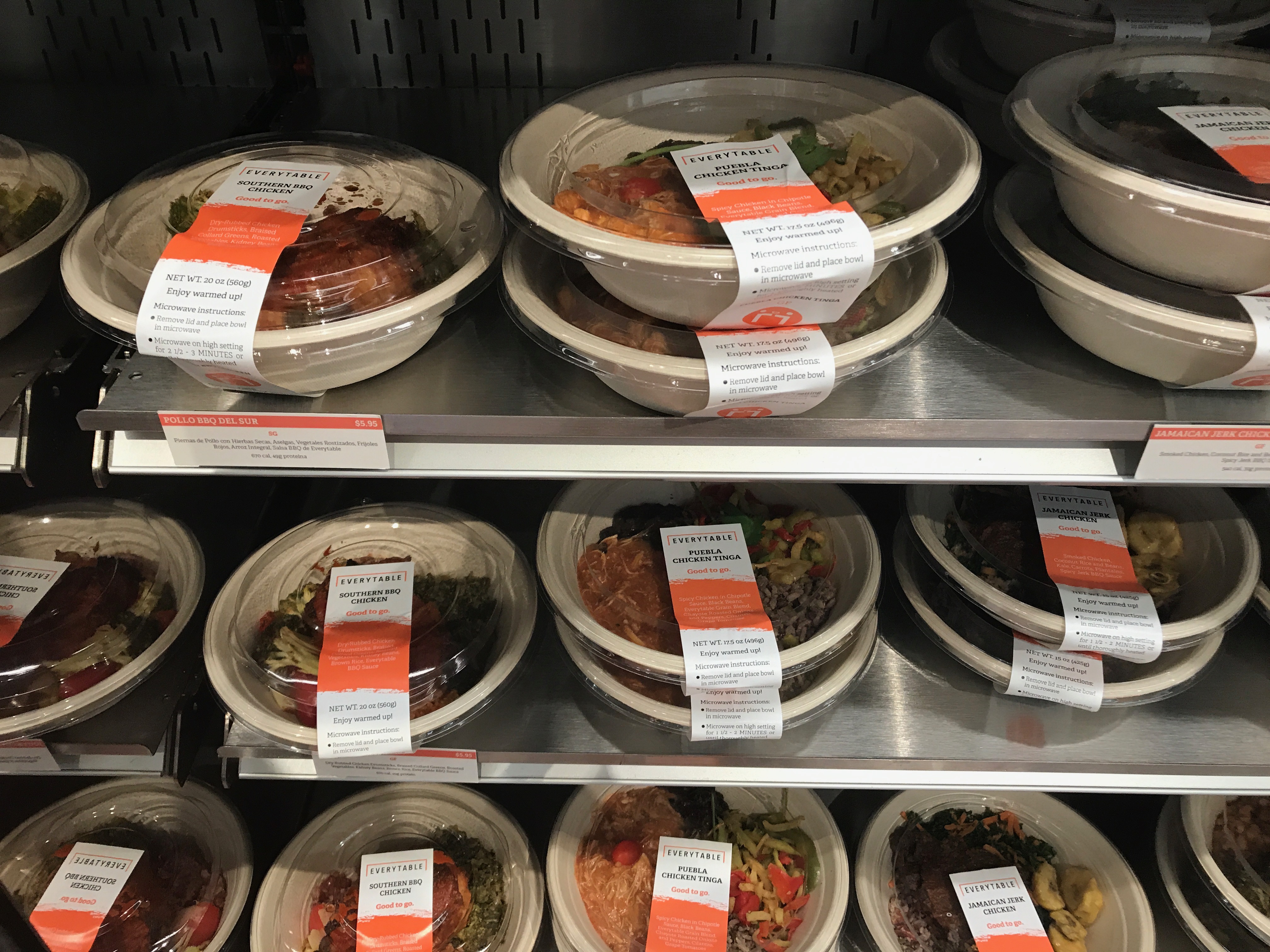 As for the community, she says they're responding well.
"They always tell us when they come in, 'Oh please don't go, we really love that you're here.'"
Some are a bit more hesitant.
"It's also about gaining the trust of the community because that's another thing too," Miranda says. "With gentrification hitting this mall, hitting this area, there's a lot of distrust in the community because it's just like, 'We've been here. Why now? Why now the surge?... It''s definitely a mixture of like 'Wow this is great' and also 'Why not 10 years ago?'
For now, McGill says Everytable is focused on one day at a time, but she is proud of what the restaurant has accomplished so far.
"It has truly helped reshape the connotation and conversation around what it means to eat healthy."