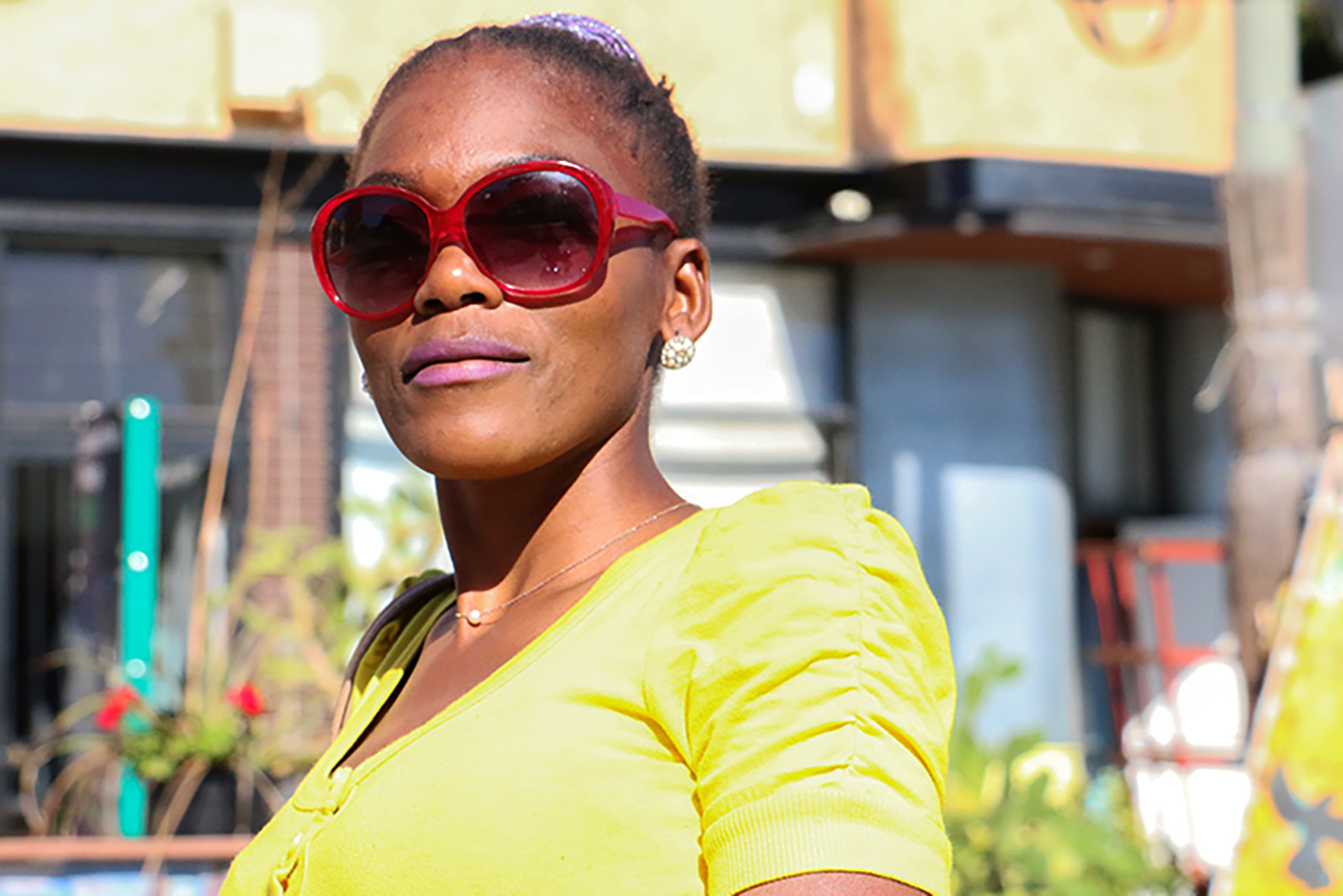 Immigrant from Botswana makes
a new home in Leimert Park
She hopes to use her music to help others.
Lebo Moitoki always has a smile on her face in whatever situation she approaches. She talks softly but sings much louder. She's small but has a much bigger heart and an even stronger faith.
Moitoki, an immigrant from Botswana, is hoping she can make a name for herself as a musician and help other people along the way through her belief in God. Her voice is one of many in Leimert Park, a neighborhood in which faith, religion and spirituality play a central role in residents' lives.
"I get my inspiration from God," Moitoki said. "Most of the time when I write the song it really has to touch me first because when it touches me first and it changed something in my heart I have a belief it will change someone's life"
One time, she said, a person came up to her after listening to her music with tears in their eyes and thanked her. They almost committed suicide, but had changed their mind after hearing her song.
Singing in Tswana, the official language of Botswana, Moitoki's lyrics are spiritually focused. They range from "talk to me Lord, I'm listening," to "he was crucified on the cross," to "faith is like a shield."
At All Nations Living Fountains Church, Moitoki gets up early every Sunday to sing in the worship band. And when she doesn't sing, it's not hard to spot her dancing and praising God.
She is better known by her stage name, Lebo Gee, which she developed while performing and recording her music in Africa. Moitoki is looking to become a well-known name with her praise music.
"My dream is to be known all over the world," Moitoki said. For Moitoki, reaching fame is a more noble cause than serving an ego. "I want to see somebody down there and be able to pick them up and bring them somewhere so that's all I want."
Moitoki is struggling to get to that place, not for lack of trying. She's working on getting her General Equivalency Diploma and expanding her reach through All Nation's broadcasting platform, Open Door Communication Network.
She initially came to the United States through her music and has since been adopted into a family in Leimert Park. Music 4U, a non-profit who initially found Moitoki in Botswana and brought her to the U.S., got her foot in the door and led her to All Nations, where she has been able to post videos on Youtube and find resources to expand her education.
Her new family, Fred and Darlet Wyllie, have taken her under their wing, providing her rides to and from her night classes and allowing her to work at the Open Door Communication Network. For now, Moitoki is looking towards the future and hoping God will lead her in the right direction.
"I think it's a great change since I got here," Moitoki said. "I'm not expecting to be here. I'm expecting to be somewhere higher, but I believe God for great things"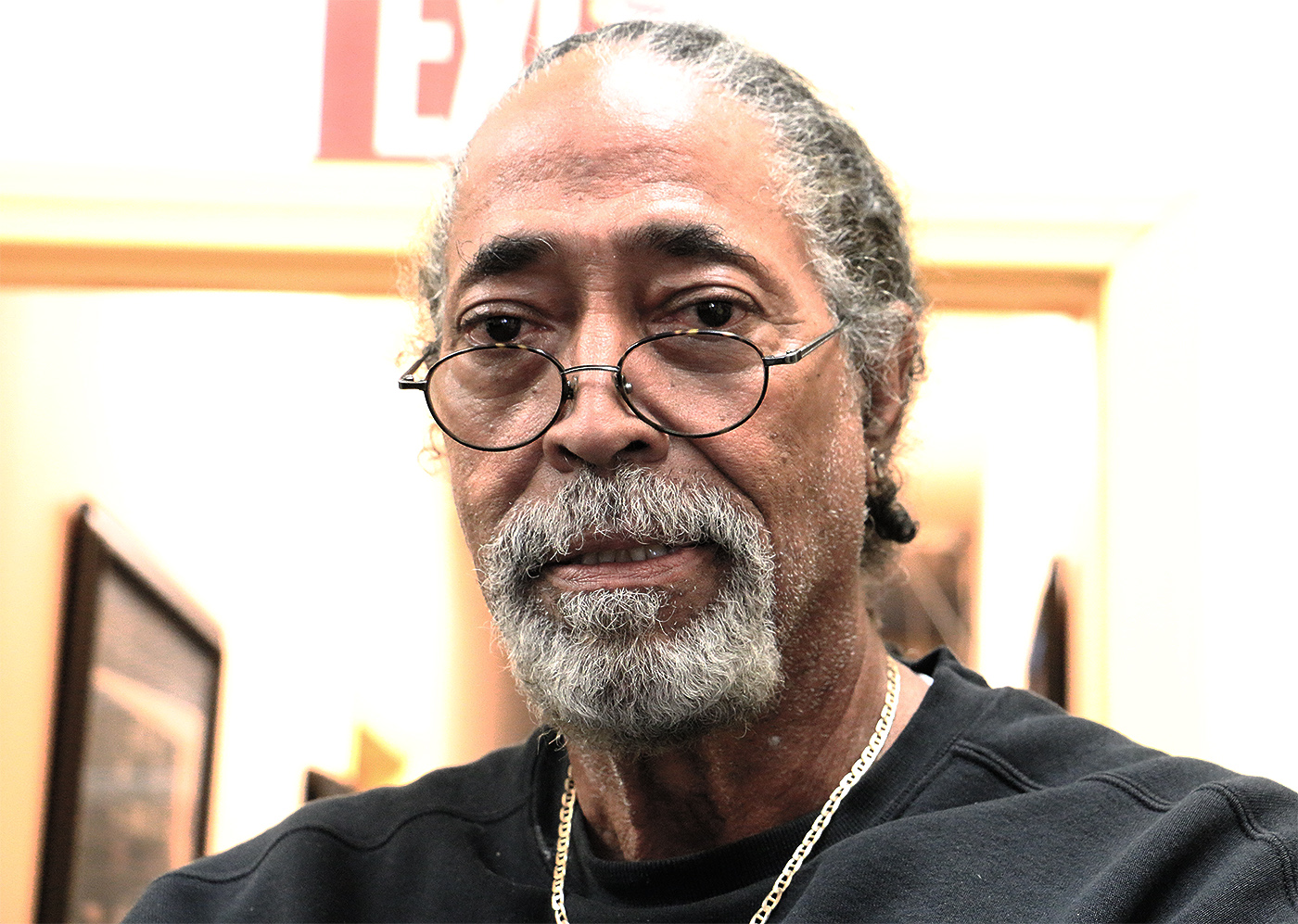 Rev. Eziokwu Washington shares his ancestor worship routine
Rev. Washington has travelled around the world, learning about the history of theology. Through his experiences and study of the origins of religion he has become a spiritualist, harkening back to the history of his ancestors. He's translated his beliefs into his non-profit for the last 20 years, which uses technology to serve communities in California. Part of his belief system is paying tribute to his ancestors. Here, he explains the process and why he does it.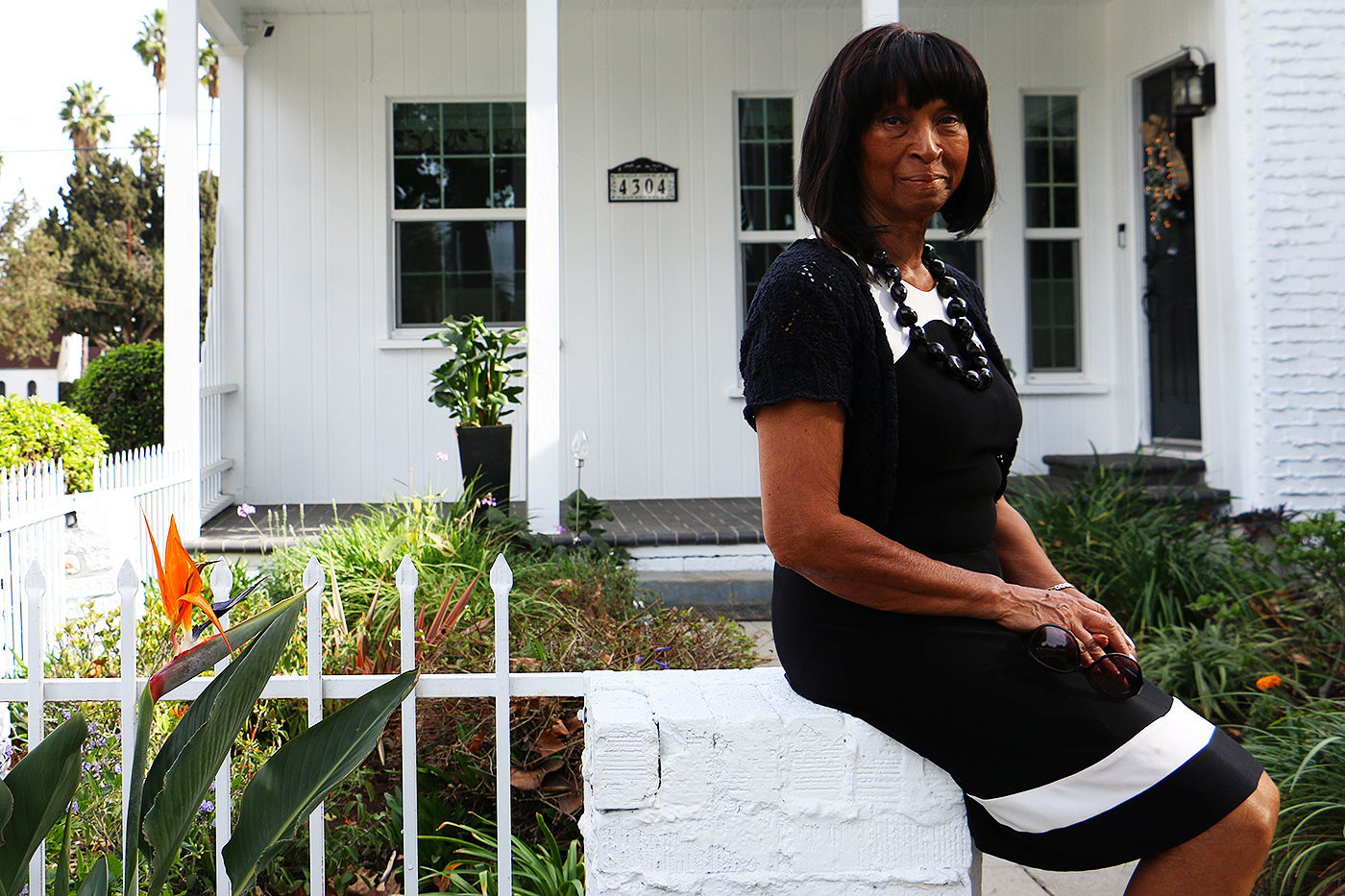 Southern episcopal tradition
mixes with Leimert Park's culture
Whitfield has made a home in Leimert Park, but there are still things she will never get used to.
Janice Whitfield has been a long-time resident of Leimert Park since she moved to LA from Arkansas. For the 78-year-old, the African-American Episcopal Church has been part of her life since the beginning, and it is continuing to shape her life today.
She's lived in her house, a block downn from Bryant Temple AME Church, in Leimert Park since 1966. She still has had trouble adjusting to the change in values from her Southern past. It all boils down to respect for Whitfield.
"We give honor to our parents, our grandparents, ministers," she said. "I still haven't adjusted to children not being respectful and I'll never adjust to that."
Being a P.E. teacher for most of her life, those Southern values apply to her. Times have changed since her upbringing in the early 40s. The difference between the West and the South have exacerbated that tough transition.
Another important part of her life is the AME church. She became involved with the church when she was a child, during Revival. At that time, ministers asked the children in the congregation to "search their hearts for God," Whitfield said. But it wasn't until she was 40 that she really lived that out.
"I felt the Lord speak to me, not audibly, but in my heart, in my head, in my mind. And that's when I gave my life to the Lord," Whitfield said.
Since that time she's focused on prayer — Whitfield has prayed with a small group every week since 1984. And she leads a prayer group on Wednesday and Thursday. The big difference she's seen since she has been active in her faith is that she cares more for others.
Whitfield has been active in Bryant Temple AME since she moved to her home in Leimert Park, her proudest asset, something which she shamelessly talks about.
360 degree tour of Janice Whitfield's home
Get a feel for the neighborhoods of Leimert Park with this image
Whitfield continues to live out her life while the rest of Leimert Park changes around her. When she moved in, mostly people of Asian descent lived around her. Before that, it was the Jewish community and now, White people are moving back in, which amuses Whitfield.
"I laugh, I say 'oh, uhuh, you see you shouldn't have left,'" Whitfield said.
Her children have gone through the church, and now her grandchildren are going through the same process. Whitfield's grandson plays drums for the worship team.
"I feel wonderful," she said, holding back tears. "I'm so grateful for what the Lord has done and what he continues to do."