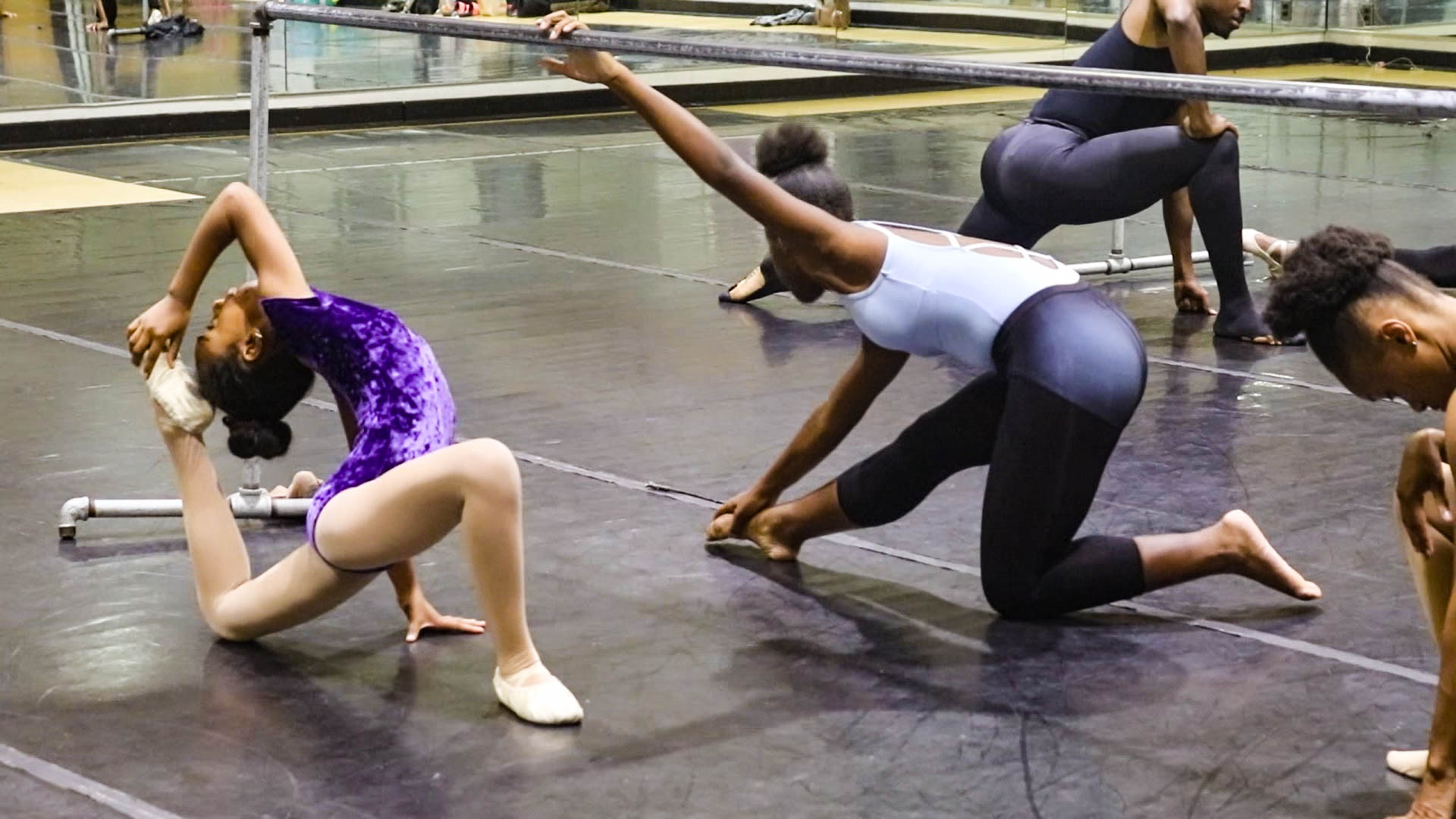 Its professional dance ensemble has performed from coast to coast and around the world, making stops in Israel, Russia, Mexico, Kosovo, Canada, Spain, Germany and China. But when they're not touring the world or practicing their routines, Lula Washington's dancers spend their time in Crenshaw – leading dance classes for local kids in the neighborhood's only dance studio.
"The arts are enriching, and I think it's especially important for these children because of their socioeconomic class," said Khilea Jessup, a teacher at the LWDT studio and a professional dancer for the company. "It exposes them to culture and opens doors they would never have otherwise."
The company's namesake, Lula Washington, opened the studio while she and her husband, Erwin, were students at UCLA in 1980. Lula Washington grew up in a housing project in the Watts neighborhood of Los Angeles, and had no formal training in dance – so when she first applied to UCLA at the age of 22, she was rejected from the dance program. According to her husband, it took seeing her dance for the university to be convinced that she deserved to be there.
"She had a lot of natural talent," Erwin Washington said. "She didn't have training, but she was gifted."
Washington created her own unique style of dance drawn from her African American roots, combining elements of classical ballet, theatrical dance, hip hop and modern street dancing. Since then, she has choreographed films like The Little Mermaid and Avatar, and has performed on stages and screens across the country – but her focus is on the kids that come through her school, her husband said.
When creating the studio, which became a nonprofit in 1981, the Washingtons aimed to provide a space for members of minority groups to learn and grow as dancers. Lula Washington wanted to anchor the space in the community, so she started an after-school program called "I Do Dance, Not Drugs!" to provide low-cost and free dance classes to neighborhood children.
Since then, more than 45,000 kids have passed through her school, many of whom have gone on to start dance careers or studios of their own.
"Anybody who comes here and works with us gets a start," Erwin Washington said. "They learn here, and then they take that knowledge somewhere else."
The studio has faced challenges. The Northridge Earthquake leveled the company's first building, located on Adams Boulevard, in 1994, and for a long time the Washingtons thought it would be too expensive to rebuild. But soon, they started getting calls from concerned parents asking when the studio would come back.
"Parents would say, 'Our kids are gaining weight,'" Erwin Washington said. "'Our kids are doing nothing all day but watching TV. We need you to start teaching again.'"
The Lula Washington Dance Theatre has provided dance lessons to kids from the Crenshaw neighborhood since 1983.
The dance company raised $1.3 million to purchase a new studio, which was renovated and then opened to the public in 2004. Since then, it's hosted everything from youth dance competitions to the annual International Conference and Festival of Blacks in Dance.
But one of its signature impacts, according to Erwin Washington, is through creating choreography around events that matter to the community, from police brutality to women's health.
"We want to do dance that tells the stories we care about," Erwin Washington said. "In this world of modern dance, you can do dance that means something, that comes from somewhere in your soul."