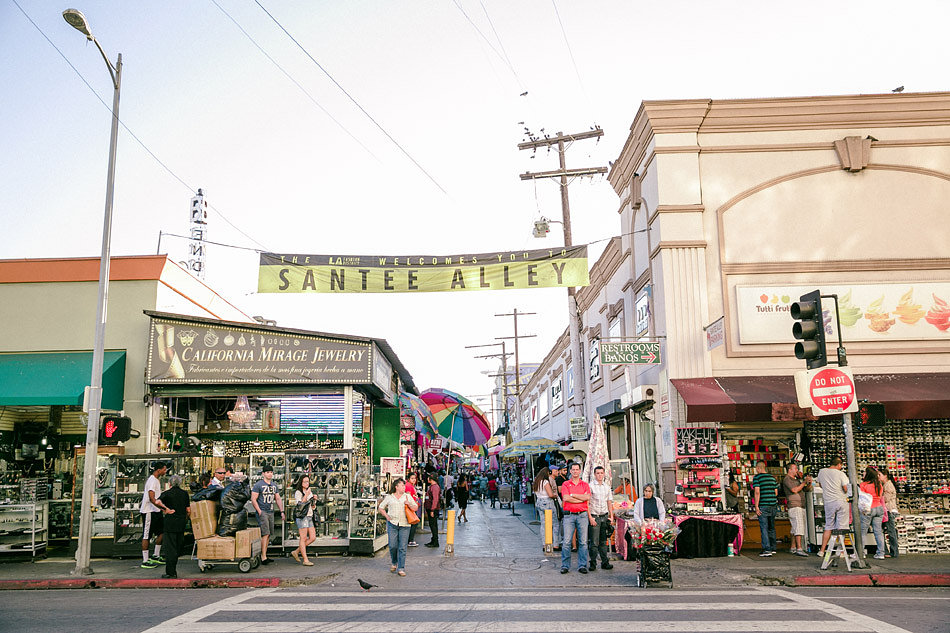 Photograph courtesy of Santee Alley
Chocolate's take on Black Friday
Not all stores in Santee Alley are the same.
Amongst all the low-priced merchandise, savory food and loud Spanish music, lies Chocolate. Chocolate is a clothing store that stands a part from all the other clothing stores. From the quality type of clothes to the higher-end appearance of the store's environment, just by simply looking from the outside in, Chocolate gives off a "higher-end" appeal for customers.
"You could say the product of our clothes is high class, which is why we don't sell our clothes cheap like in other stores in Santee Alley. Sometimes we have customers walk-in, try-on some of our clothes and complain about the price, but little do they know it's actually from quality branded stores like Forever 21, H&M and Macy's," said Sales Associate, Stephanie Mena.
Since working with the store for a little more than a year, Mena claims that the store has undergone some changes that the new employees are still trying to adjust to. One of those changes is the roles and duties that the sales associates have to play while on the sales floor.
However these new changes were the original, standard procedures that Mena was accustomed to as an employee before quitting. The reason for such changes is the lack of order and the mess of the workflow.
When Mena returned around this time of the holiday season last year, she remembers the store having more sales than this year on Black Friday.
"No, I did not work Black Friday this year but we did have some discounts. My coworkers told me how crazy things got here in the alley and how people couldn't walk because of how busy things were," said Mena.
The owners of Chocolate are a married Korean couple that operates the store. Although Black Friday is a common shopping phenomenon, not everyone in the United States follow it. The owners of Chocolate are those people.
They believe in the quality of their clothes and choose to not go by the "Santee Alley reputation," where clothes are expected to be marked at a low price. However, they consider Black Friday like any other shopping day.
The store's biggest competitors in the Santee Alley are Bubble and System because they receive similar merchandise from the same sellers as Chocolate, but the reason why customers tend to gravitate towards Chocolate is because of it's reputation.
Although reputation is just as important as the quality of the clothes, price is another significant factor that is taken into account while shopping at Santee Alley.
"I liked some of the clothes I tried on but not for the price. I feel like I can get a better deal if I go somewhere else," said customer Tiffany Lee.
Comments like Lee's are commonly said, but Mena is used to hearing them. She handles such comments with ease but like she says, "quality comes at a price."
When walking passed the competition, you can see the similarities but the principal difference are the prices and sales. Bubble and System still had holiday sales going on from 20 to 50 percent off their merchandise. Inside these stores, textured tops and versatile dresses ranged as low as $20 dollars as opposed to Chocolate, which only had a 20 percent off final sale rack. Everything else was marked as regular price.
"This was my first time [at Chocolate] and I only went because my friend was raving about it, but I thought the clothes were trendy and super modern. I don't think I would buy a lot of the items cause they look cheap, but there were definitely some staple pieces that were worth buying," said customer Astrid Albarran.
While trying on some clothes, Albarran noticed the price of these pair of jeans, which she ended up purchasing for $30 dollars, and was surprised to see how cheap they were compared to the pair of pants she bought for $50 dollars at H&M.
"I can definitely see some of these pieces of clothing a lot more expensive at different stores I like to commonly shop at like Zara, H&M and Nordstrom," said Albarran.
While for some shoppers the prices are expensive and for others it's cheap, Mena says business at Chocolate is much better than the competition regardless of their current holiday sales.
"In my opinion, we are doing better than System and Bubble. I say that because I've noticed that System's dresses are more expensive and the material of these dresses are thinner than ours. That tells you the main difference and I'm not just saying that because I work here," said Mena.
What happens at Santee Alley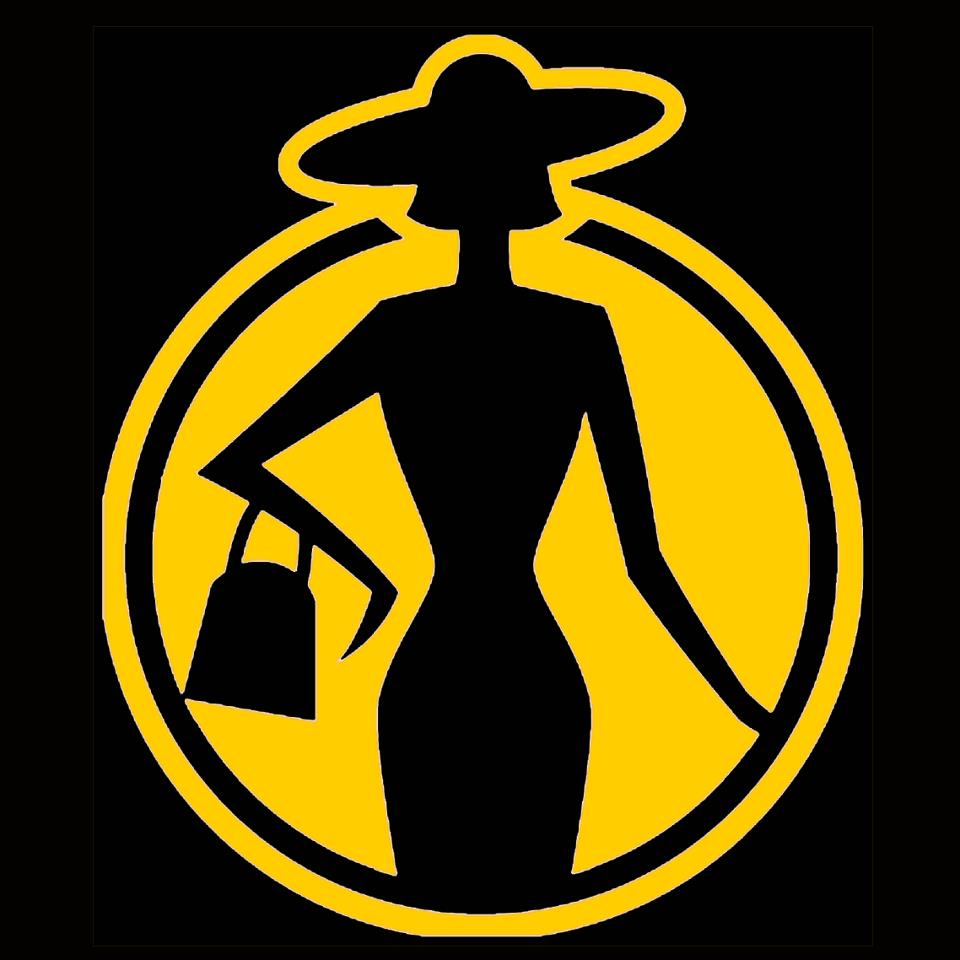 Most stores in Santee Alley don't have a way to keep its shoppers updated online with their most recent deals and items. However, through Santee Alley's Facebook page, as a shopper one can still find a way to keep up with what's going on online.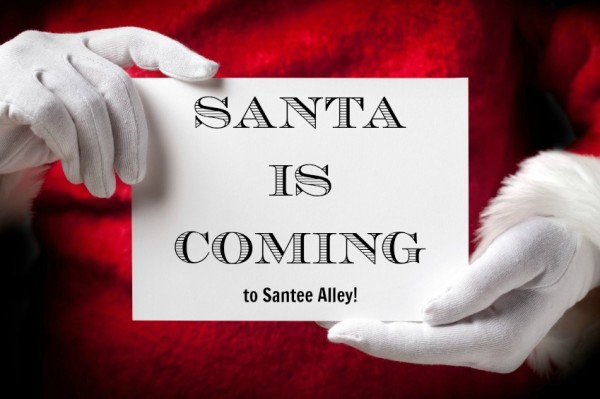 This holiday season on every Thursday in December, Santa will make his appearance in Santee Alley. If you bump into him, you will be able to take a picture with him and possibly receive a gift from him.
A first-time shopper made her way to the famous Santee Alley to check out the deals and merchandise that exist in this interesting hub of diverse businesses.