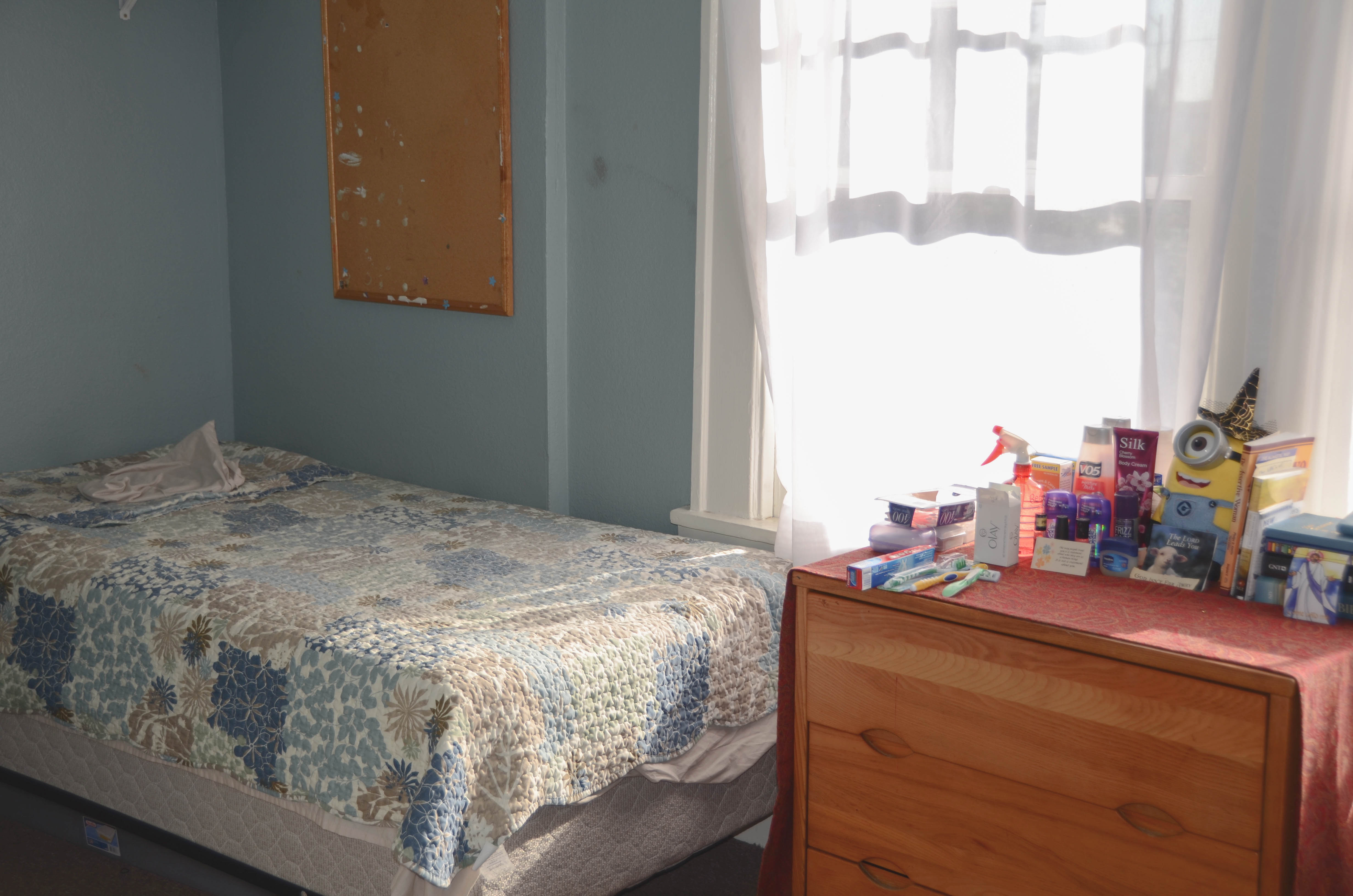 Pioneering rehabilitation facility provides a warm home for addicts
The Alcoholism Center for Women aims to improve the mental, physical, emotional and social conditions of its clients by guiding them toward a drug-free life.
*The names of clients interviewed in this article have been changed, for privacy purposes.
In a simple room adorned with smile-filled photos and posters espousing positive messages, a myriad of voices can be heard responding to a counselor's questions. These voices belong to many different women, who have one thing in common: they are attending the residential substance abuse treatment program at the Alcoholism Center for Women (ACW) in Pico Union.
The Alcoholism Center for Women hosts two main programs, a 6-12 month outpatient program and a 3-6 month residential program that can service up to 32 clients. They stay in the Serenity House, a sober living space in which residents are taught life skills along with undergoing treatment. During their stay, residents are given customized treatment plans that employ therapy and health education with the goals of stabilizing them and preparing them for re-assimilating into society. They also have access to an on-site nutritionist, and a family counselor who can conduct sessions with their family members.
Lorette Herman, the organization's Executive Director believes that women often carry issues that hinder them from overcoming addiction as easily as some men might.
"We deal with a lot of mental illness," Herman said. "With women, there might be stronger feelings of shame because they might have given up kids [to attend the program]. There might also be trauma from past experiences, like domestic or sexual abuse."
Dopamine flooding receptors in the brain's reward system
Video courtesy of CNN
In the US, an estimated that 4.5 million women have a substance abuse problem that requires treatment. Los Angeles is especially known for drug use; from January to June of 2013, over 21,000 individuals were admitted into hospitals for treatment of substance abuse.
Addiction has persistently plagued the lives of 32-year-old Liv and 22-year-old Arlene, two members of the residential program. Arlene is a month into the program and Liv has completed her six months, but is choosing to extend her stay for another 90 days. Both women are mothers: Liv has a 13-year-old daughter and Arlene has a 2-year-old son and 6-year-old daughter. Both women are confronting addiction that sprung up in their youth and escalated drastically. Liv started drinking and smoking in her early teens, and later turned to meth. Arlene used marijuana in high school and soon ventured into other drugs, primarily meth.
Liv and Arlene had tumultuous childhoods, marked by family conflict and learning difficulties. Liv endured a strained relationship with her parents, eventually causing her to run away from home and become involved in crime.
"I liked criminal activity and fraud. I liked drugs. I liked the lifestyle," Liv said.
Meanwhile, Arlene came into contact with more drug users as she became a teenager.
"I was hanging around people who were injecting themselves. People would ask me to hold their thing [syringe]," Arlene said. "I tried heroin three times, but I didn't get into it."
Although their stories are similar in many ways, they arrived at the Center because of two different reasons. Liv had been arrested for fraud, and was given the option of serving a three-year sentence with parole or participating in the program. The ACW has a partnership with several prisons, wherein women convicted of minor offences can serve part of their time by completing the residential program.
"I was sitting in jail and I had an awakening," Liv said. "I just looked around me and thought 'Wow. This is where my life has taken me.' It hit me how serious my situation was. My life was on the line."
Arlene committed to the program for her children, after they were taken in by Child Protective Services.
"I was an ugly monster to my kids. My daughter would say 'Mommy, come look at this!' and I would say 'Not now, I can't,'" Arlene said. "All I cared about was getting high."
The recovering addicts admit that drugs provided a temporary euphoria but inflicted deep damage on their mental health. Liv battled anger issues, and struggled to open up to and trust people. Arlene would fall in and out of bouts of depression: the most serious one took place a few months ago, and culminated in a near-suicide attempt. Fortunately, both women believe they are on the path to improvement. Liv most appreciates the honesty with which the ACW's staff communicates with the women.
"They're not going to baby you and hold your hand," Liv said. "My counselor and I, we've had some very deep conversations. She showed me another way, and I'm running with it," Liv said.
Arlene agrees that the ACW does a good job in connecting to each individual resident.
"I've been to programs before, and this is the first one where I feel like they're [the staff] actually listening to me," Arlene said.
A newspaper clip about Brenda Weathers, the founder of the ACW, is displayed in Lorette Herman's office.
Substance abuse can be a chronic condition; just because certain urges are being suppressed doesn't necessarily mean that they won't flare up again in the future. Liv and Arlene hope they can maintain sobriety to achieve their goal for the future: Liv wants to go back to school and find a job, while Arlene wants to be reunited with her children. Jozette Combs, a recovered addict and residential counselor with the ACW believes that it's vital for these women to establish a network of support, to achieve these goals. The ACW puts emphasis on sponsorship, a situation when a former addict mentors a recovering addict.
"Sitting across the table with another woman who's helping you discover the truth about yourself: that's powerful," Combs said.
Lorette Herman is the Executive Director of the Alcoholism Center for Women. She has worked with the organization for over 20 years; she oversees daily operations, takes care of finances and administrative work, and also arranges partnerships with other institutions. Video link here