The Quest for Community
The Central Library offers access to more than 6 million books in the system's circulation. But books aren't the only reason visitors come to the library. Throughout the year, the library collaborates with groups in the community to put on events every day. And though the causes may be different, the goal is the same: to create and cultivate community.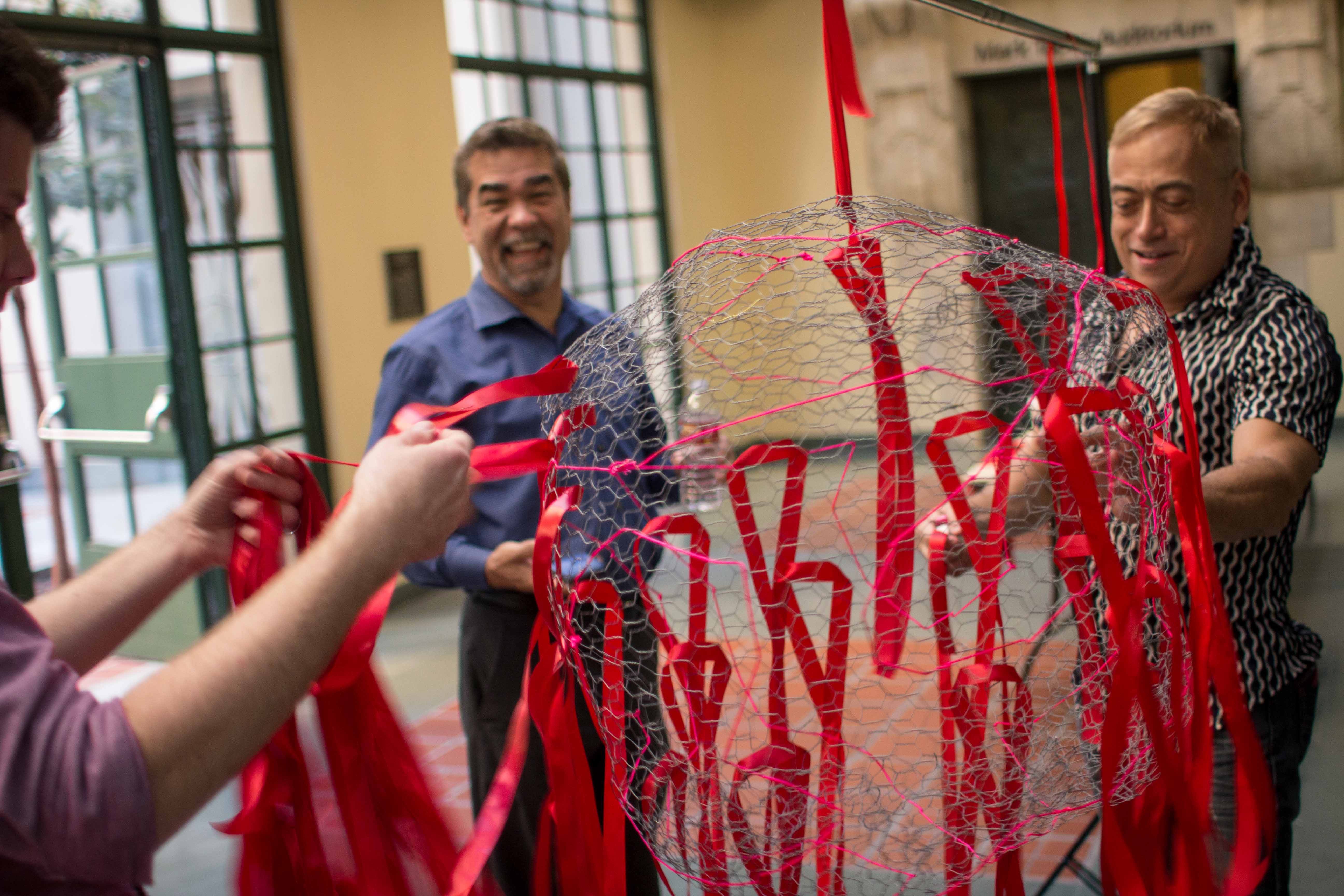 Laughter and conversation echo across the hollow halls of the library.
Crimson red ribbons sway in draft of an open door's breeze.
Outside, in the library courtyard, people stand around colorful booths. They have gathered together to recognize a population in need.
"We are here to commemorate World AIDS Day, which is a breath of fresh air. Which is a moment of intellect. It's a coming together of the world community," Gil Cedillo, Los Angeles City Councilmember of the 1st District, said in his speech to kick off the event. "World AIDS day is very important for us because it's a statement that ignorance is not a solution. That we are better and stronger and we are united when we're informed and when we're thoughtful."
On December 1, the Los Angeles Public Library hosted an event to commemorate World AIDS Day. Throughout the evening, there were health fair tables and an art performance in the auditorium.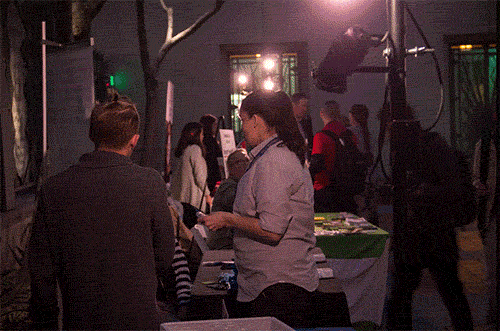 "My goal was to have an event that didn't speak to the choir," Garry Bowie, executive director of Being Alive, said. Bowie said that at most World AIDS Day events, the same people are expected to show up including those serviced by the HIV and AIDS industry and its staff and volunteers. "We're not really reaching out to a whole lot of new people, especially the ones most at risk," he said.
Bowie's non-profit organization, Being Alive, is based out of Long Beach and services 3,715 clients in L.A. County and some outside of the county. The organization is based on the idea that those who live with HIV and AIDS should help those with HIV and AIDS.
"I myself am HIV positive. And I'm one of the early persons who were affected by HIV and AIDS," Bowie said. "In those days, there was no help. I lost all my friends—hundreds and hundreds and hundreds of friends. I don't want anybody to have gone through that because it's a very numbing feeling. My mission is to make sure that I can do what I can, especially as a living person with HIV to ensure that no future generations become HIV infected or reduce the risk of becoming infected."
Four years ago, Bowie lost his younger brother to HIV. His younger brother only found out he was HIV positive two weeks before he passed. "And the sad irony to all of that was his older brother, me, had been HIV positive for over 30 years. And how did he not even come to think about getting tested," Bowie said. "But I did not find out that he died from AIDS until I received his death certificate. That's how he kept it as a secret and a shame. And that's the stigma with HIV. How do we end the stigma in HIV?"
Bowie said he wanted to reach out to a community other than Long Beach and West Hollywood, which he said are the two largest epicenters in Southern California for HIV and AIDS. "I would like to see that we move the conversation and engage people who know nothing about HIV and AIDS," Bowie said. "So what a great opportunity to use the L.A. Public Library as an opportunity for the public to come to an event that would engage them."