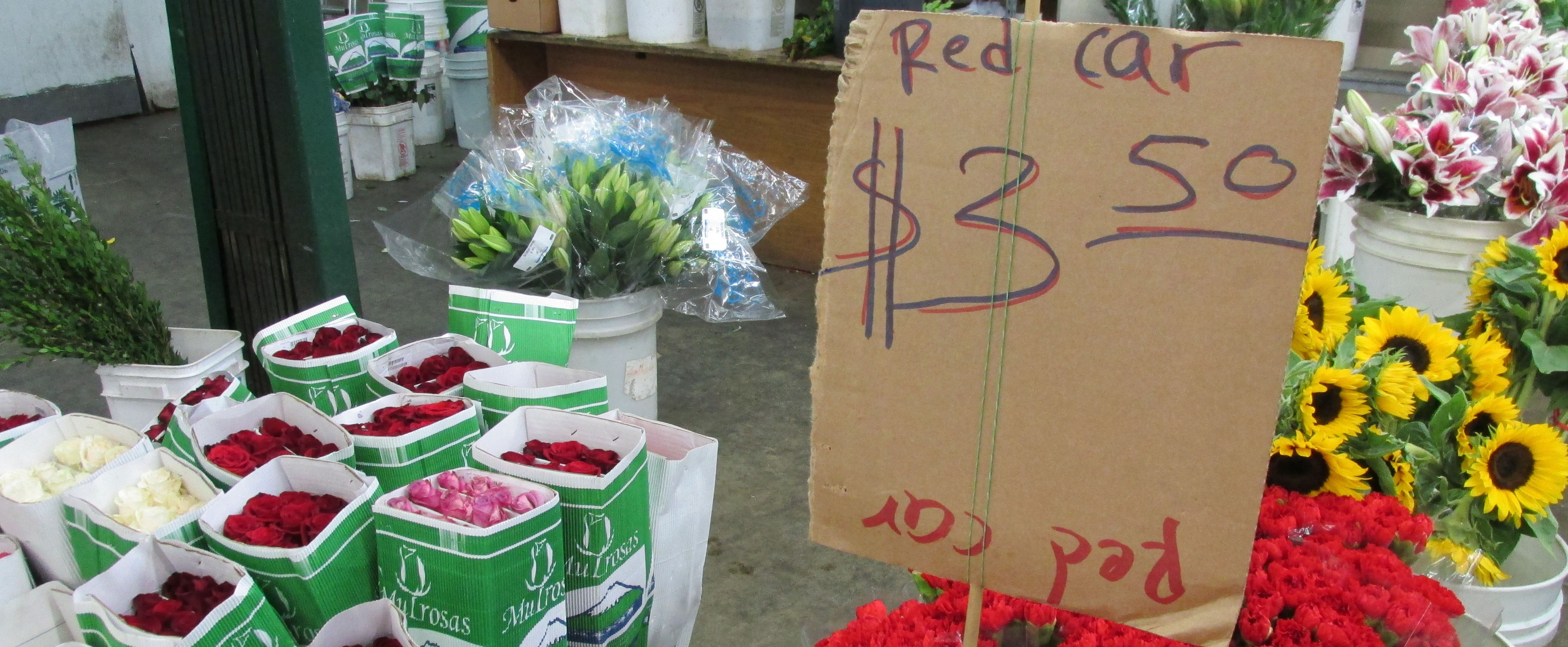 Working immigrants in the Flower District are OK with the new minimum wage hike
The new gradually increasing minimum wage in both LA County and LA city may make the Flower District a more competitive place to find a job. But for now, experts say working immigrants should be OK.
Before coming to the United States, Marisa Renteria was a school teacher in Mexico making about $200 a week. Despite having a job she loved and a steady flow of income, she knew that her living conditions could be better.
Fifteen years ago, Renteria immigrated to the United States in hope of finding a better and safer living environment. She now works at a small business in downtown Los Angeles's Flower District and is currently making barely above the Los Angeles minimum wage of $9.00 an hour.
Making only $9.50 an hour, Renteria finds it hard to support not only herself, but her 13-year-old son as well. "It's very difficult," she says. "The rent, the food, the clothes, it's very expensive. Living is expensive. It's hard. When you get your check, you pay the rent, you pay for the car, and then you don't have money in your pocket."
However, recently passed legislation in Los Angels plans to raise the current minimum wage in both LA City and LA County, so that working individuals and immigrants, like Renteria, will be able to keep up with the everyday demands of living in Los Angeles.
While the minimum wage hike is set to generally have a positive impact on working Angelenos, including immigrants like Renteria, there are a number of difficulties that come to light in the event of this higher minimum wage, especially for small businesses like the one Renteria works at.
There have been questions regarding whether or not small businesses will be able to keep up financially with a higher minimum wage. If not, it is unsure what will happen in this more competitive working environment.
However, experts and economists think that those immigrants looking for work who are attracted to the Los Angeles and Flower District do not have much to worry about. "The research suggests that low income families, including immigrants, will be better off," says Gary Painter. "If there is a small reduction in employment, it is compensated by the higher wage for the whole of minimum wage work."
Maksim Wynn, a Research Associate at the UCLA NAID Center, also thinks that the plethora of working immigrants in the Flower District should not be worried about holding onto their jobs. He believes that the job market will not become significantly more competitive due to the higher minimum wage and ultimately will not impact current immigration flows to the area.
Estela Bahena is another working immigrant in the Flower District. She has been in the United States for the last twenty-seven years, and has been working at Ernesto & Son Wholesale for the last eight months.
Although Bahena makes $12 an hour, which is a bit more than some other immigrant workers in the area, she knows that a higher wage will be beneficial not only for her, but also for the rest of her family.
While some immigrants in the Flower District like Renteria and Bahena are grateful for this news and looking forward to the effects of the increased minimum wage, others say they won't be affected by it.
George Gonzales is another Mexican immigrants working in the Flower District. He is the owner of Sensation Flowers, and has been for the last 22 years. He says the minimum wage increase will not affect the way he does business because he doesn't need to worry about what he needs to pay his employees.
In fact, he does not even have employees. Like other flower shop owners in the area, Gonzales only relies on his friends and his family members to help him with his business, and does not pay them a regular wage. "I don't really have employees. My friends help me, so it won't really affect me," he says.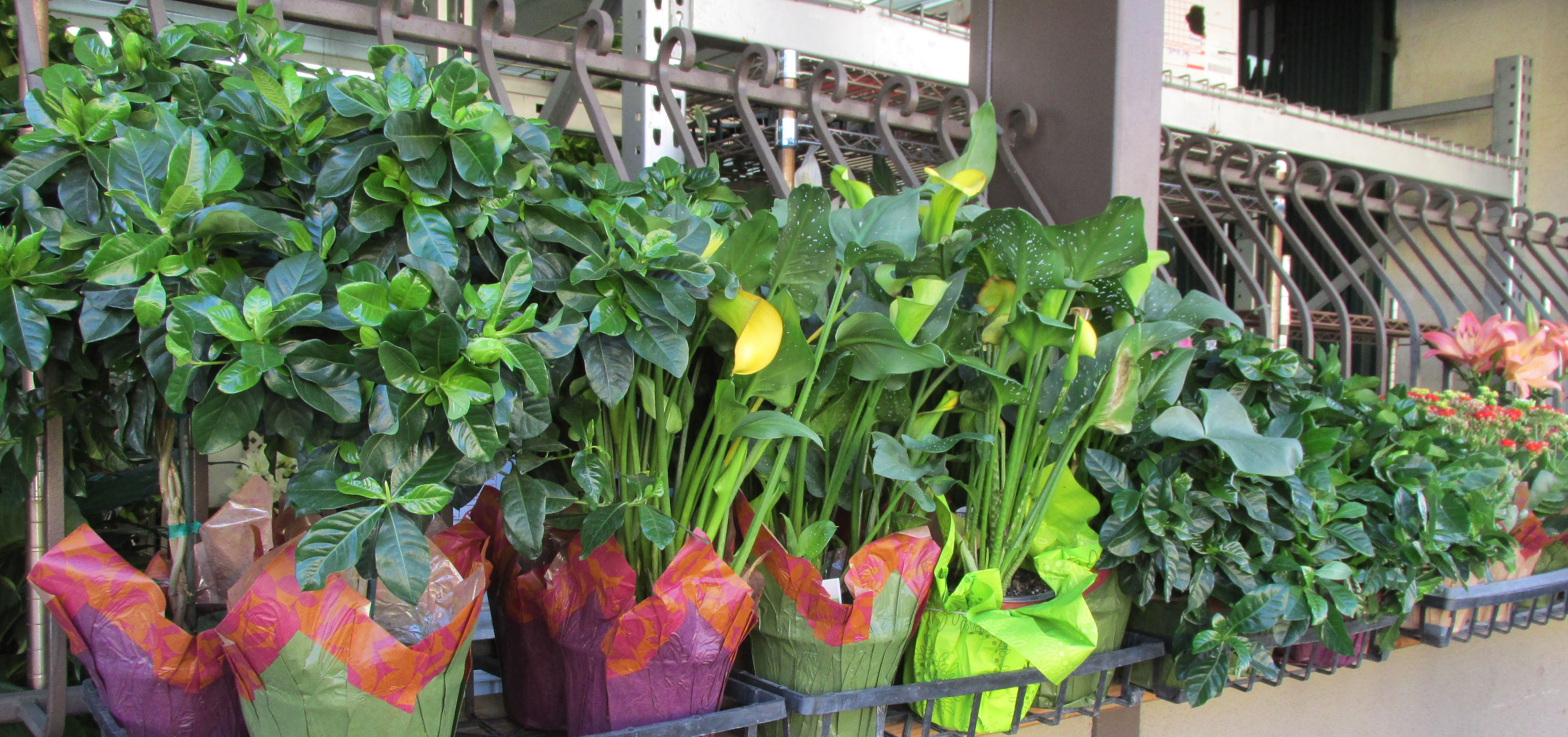 Like Gonzales, Guillermo and Erik Rojas are cousins who are used to helping out Guillermo's parents with the flowers shop they opened ten years ago. Guillermo and his parents are originally from Mexico as well, but they are now the owners of Vinny's Flowers in the Flower Mall. Thirteen-year-old Erik says he enjoys helping his cousin, aunt, and uncle out for fun, and says, "I love working with my family members."
However, some shop owners like Gonzales do think the increased minimum wage is overall a good idea, even if they will not be affected by it, especially for other immigrants like Renteria.
Renteria is looking forward to the opportunity that a higher wage will bring her and her son, while living in America. She says that even a raise to $10 an hour will be extremely beneficial and will help her lifestyle.
She says that if she does have extra money, she will save it. "My dream is for my son to go to university. I think I would save the money for my son's studies," she says.
Use the interactive map below to learn more about some of the working immigrants within the Flower District!